Accessible Housing Inclusio Project
We recently had the privilege of designing the smart technology infrastructure and applications for Calgary's Accessible Housing Inclusio Project. This is the city's first fully automated assisted living apartment building, helping those with limited mobility live independently by automating their daily tasks. Once these obstacles are removed they can be self-sufficient, which ultimately allows residents to reach their full potential.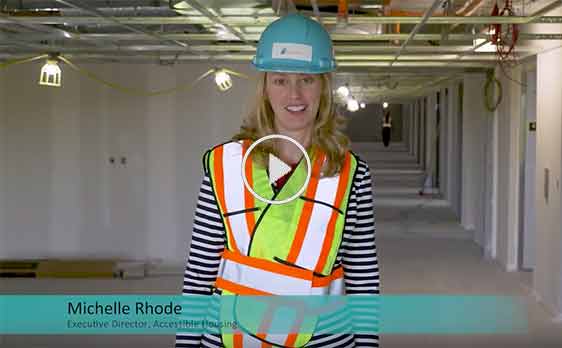 CLIENT BACKGROUND
Situated on 30 acres of land within Calgary's south city limits, this 60-year-old equestrian facility is home to over 40 horses and offers lessons, horse training and boarding. The property is comprised of an indoor riding arena, outdoor grass and sand rings, paddocks, a hay shed, equipment storage barn, and stables with a tack room, wash rack and grooming cross-tie area.