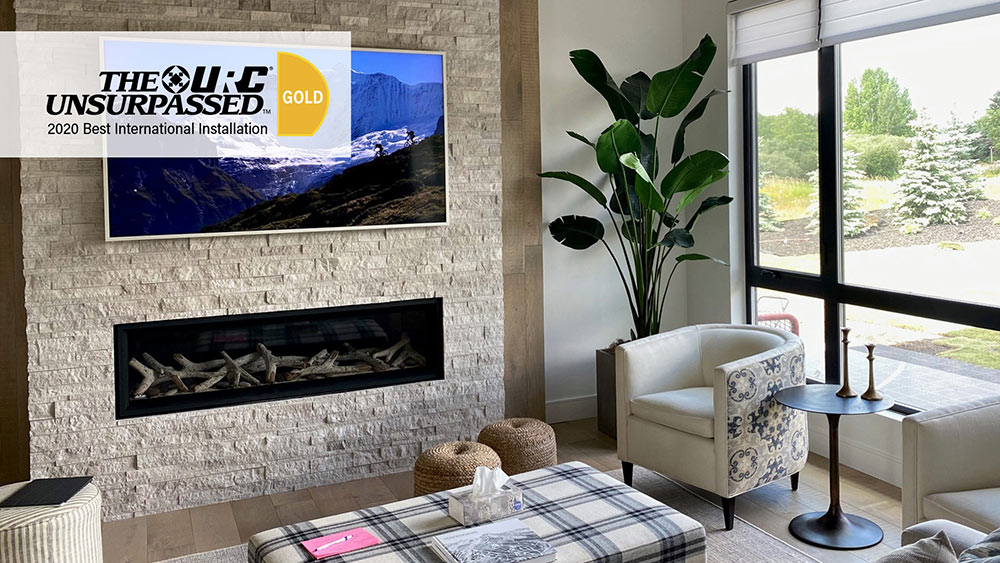 PRESS RELEASE
September 16, 2020
URC ANNOUNCES 6TH ANNUAL UNSURPASSED AWARD WINNERS
Celebrating excellence in unique residential and commercial automation
HARRISON, NY (September 16, 2020)—URC®, a global leader in smart home automation and control for residential and commercial applications, announced today the winners of its 6th annual Unsurpassed Awards.
Starting in 2014, URC's Unsurpassed Awards celebrate excellence in residential and commercial automation installations. Entries are accepted from domestic and international URC dealers. Categories for consideration include: Best Residential, Best Commercial, Most Unique and International.
"With URC's support and superior products, our dealers continue to surprise and delight us with unique installations in diverse environments," said Mr. Chang K. Park, URC Founder. "We thank all of our dealers for their dedication, especially those who entered our annual celebration of excellence."
Winners of the 2020 URC's Unsurpassed Awards include the following URC dealers:
Digital Lifestyles (Calgary, Alberta, Canada) Wins Best International Installation
https://digilife.ca
Digital Lifestyles (Calgary, Alberta, Canada) won URC's Best International Installation Award for a replacement and upgrade of a whole-home automation system. Digital Lifestyles used URC's Total Control system to integrate all aspects of the design – Lutron lighting, Hunter Douglas shades, Lutron drapes, security, whole-house music, multi-media equipment, outdoor living space, Alexa voice integration, and home theatre experience. "The project goals were to simplified design, deliver an enhanced experience, and take a client who was very hesitant with having another automation system to having met their expectations, and creating a life-long URC family. From URC's Scenes that helped drive the client experience to smooth, simple interface, this project demonstrated the one-of-a-kind experience URC is known for," stated Scott MacGillivary of Digital Lifestyles.
About URC
Headquartered in Harrison NY USA, URC® is a global leader in smart home automation and control solutions. URC technology is respected for unsurpassed performance and reliability with over 100 million remote controls sold in the past 10 years alone. URC control systems include Total Control®, MX HomePro® and Complete Control®. Innovative URC user interfaces include tabletop controllers, in-wall touch screens, handheld remotes, keypads and mobile apps – plus voice control integration with Amazon Alexa and Google Assistant. URC systems are custom designed, installed and maintained by a network of URC trained systems integration professionals. Its award-winning technical support and training make URC the best choice for home automation.
For more information visit www.urc-automation.com. Think beyond everyday.